This post explains how to enable UEFI SecureBoot on Debian, using your own trust chain. The technical part itself is very light, most of the post is explanations and what and why.
What is SecureBoot ?
UEFI SecureBoot is a mechanism to verify a cryptographic signature of UEFI Images before loading them into the Firmware (the new name for the BIOS1). This provides a way to control which images are allowed, and also drivers and option ROM used by the Firmware, and to fight bootkits and malwares based on that. For an example of such dangers, see my past presentations on malicious UEFI Option ROMs ([FR] at SSTIC, and [EN] at PacSec).
Roughly, SecureBoot will rely on cryptographic signatures (mainly using SHA-256 and RSA-2048) that are embedded into files using the Authenticode file format. The integrity of the executable is verified by checking the hash, and the authenticity and the trust by checking the signature, based on X.509 certificates, which has to be trusted by the platform.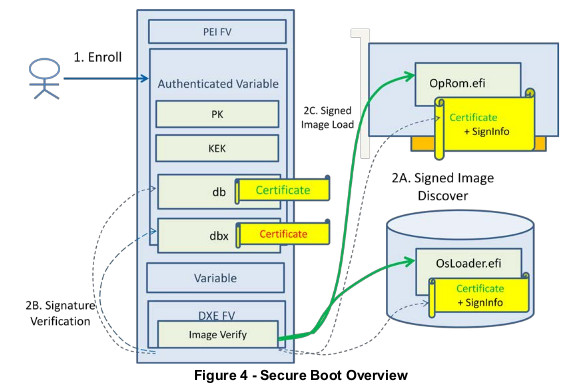 At a high level, the Firmware has 4 different set of objects (see figures for details):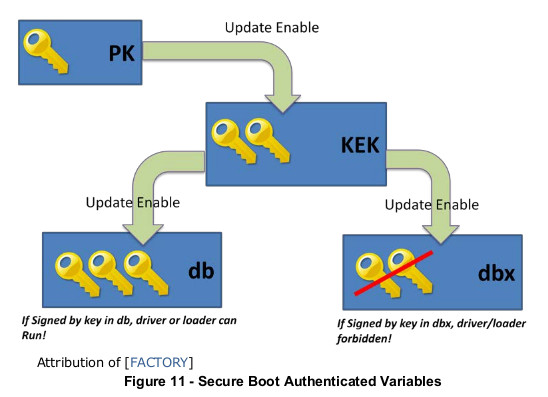 the Platform Key (PK): this is the main key. This keys, usually belonging to …
read more