Next-generation firewall
A firewall has to find the difference between good and bad packets, and for this, nothing is better than humans ! (french people could add this is the same difference as for good and bad hunters).
So the next generation firewall will be:
better than stateful
better than layer 7 analysis
compliant with encrypted traffic
able to detect malware, suspicious traffic, virus, etc.
Preview screenshot: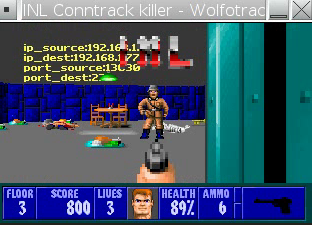 Source code should be released on monday, on the Netfilter mailing lists. Stay tuned !